Risfond Executive Search won the HRoot "Best Talent Search Service Provider in Greater China (2016-2017)" Award.
2017-06-01 18:36
On the evening of March 24, the banquet hall of the Ritz-Carlton Shanghai, Pudong was bustling with excitement.
The grand award ceremony of the "Annual Human Resource Awards in China" - the most authoritative and notable award with the largest scale and highest level in China - was held here.
In the "Best HR Service Providers in Greater China 2016-2017" competition sponsored by HRoot the largest human resource media company in China,
Risfond Executive Search won the "Best Talent Search Service Provider in Greater China (domestic company)" Award, in recognition of its outstanding contribution and significant influence on promoting the development and progress of China's human resources management.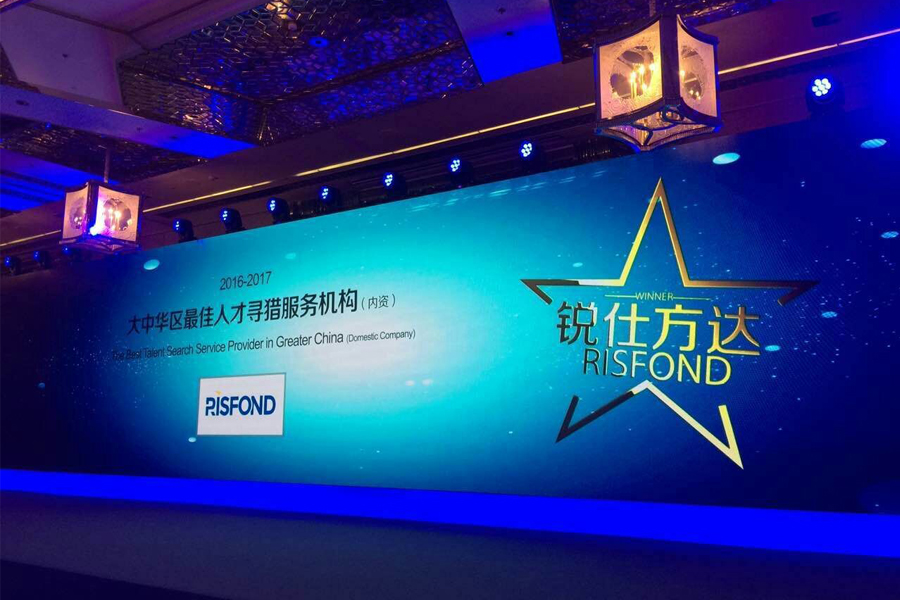 As the most authoritative annual award in the human resources industry, the award has been successfully held for 11 years.
Every year hundreds of HR service providers will participate in the competition. As an award characterized by large scale, high level and wide attention, the appraisal is conducted objectively, fairly and credibly from the aspects of execution capability, executive effectiveness, business strategy, customer dimension and business deposits.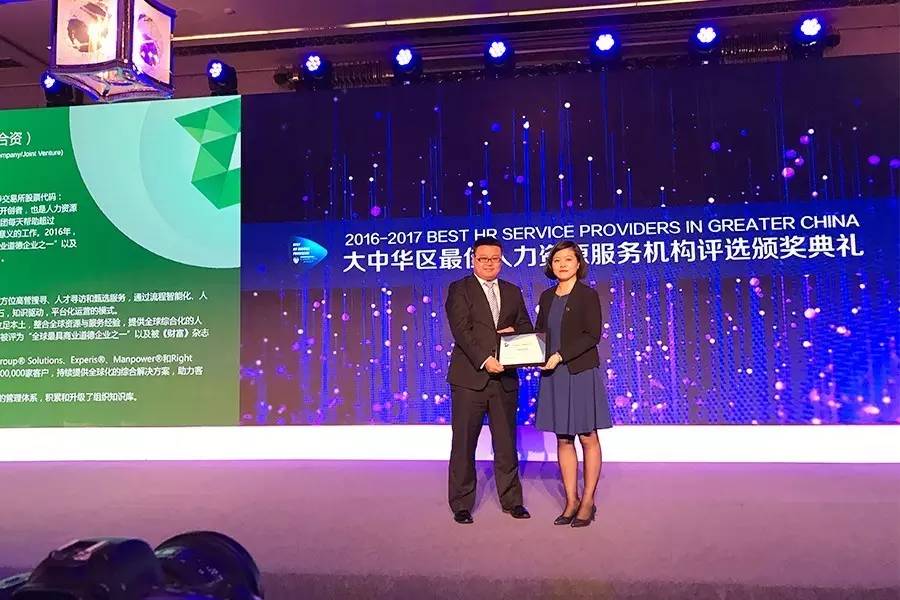 "In the past year, Risfond achieved 100% growth in its performance, and its branch offices were extended to San Francisco, Hong Kong, London and Tokyo. Its customer service capability was further strengthened, and the customer satisfaction continued to grow. Risfond has already become a leading brand of senior talent search service", said the sponsor.
Zhao Di, President of Risfond in East China Zone 1, accepted the award and made acknowledgement. "Thanks to the trust of our clients and the great efforts of all our staff in the past year, Risfond won the award. It is surely an incentive that will encourage us to further improve our service capacity and extend our scope of service. Also, we would like to update the industry standards and take the lead in the healthy development of our industry", said Zhao Di.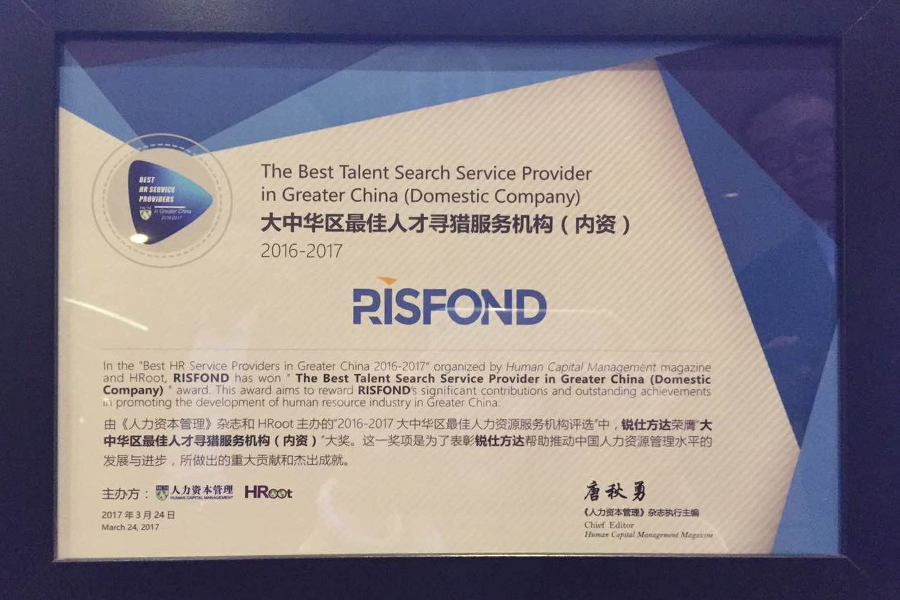 In the future, Risfond Executive Search will continue to explore the frontier of our service, endeavor to create more transparent and efficient management mechanisms through the continuous innovation and application of IT technology, extend the area and scope of our services, respond quickly to the diverse needs of both domestic and foreign enterprises and help more clients to achieve success.