Heading for Silicon Valley | Risfond International (San Francisco Branch) moves into Silicon Valley
2017-06-01 18:31
Risfond San Francisco Office moved to a new location
On March 30 Beijing time and March 29 San Francisco Time, Risfond International (San Francisco Branch) signed the lease for a new office in San Jose, South Bay, San Francisco. And the address is: 99 South Almaden Blvd., Suite 600, San Jose, 95113, California, United States.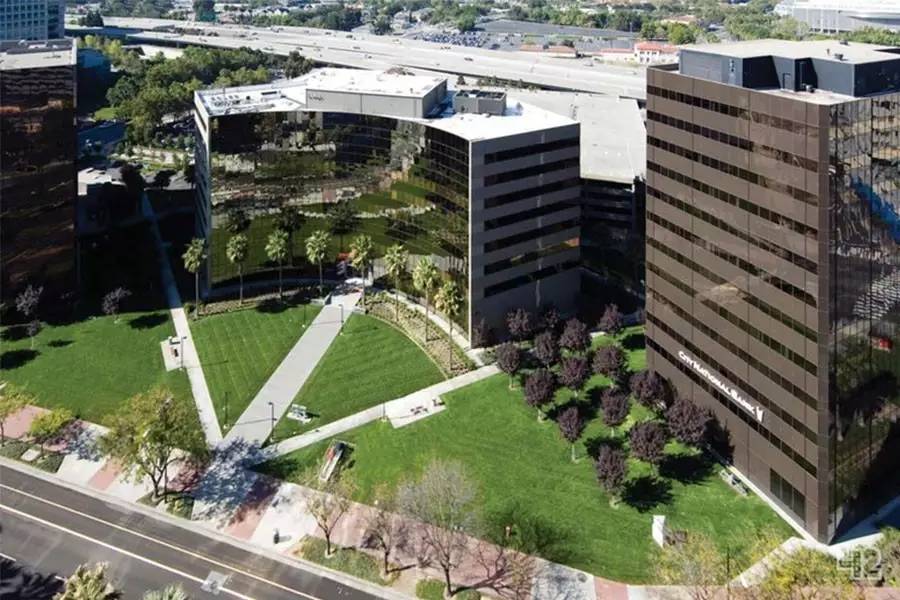 San Jose is located in the South Bay of the San Francisco Bay Area. It is the center of Silicon Valley, one of world's most important high-tech R&D centers and a symbol of the science and technology spirit in the 21st Century.
Lots of well-known companies such as HP, Intel, Google, Apple, Cisco, Sun, Solectron, Oracle, Lucent, DreamWorks, Ericsson and Facebook all gather here, as well as many Chinese tech giants including Huawei, Baidu, Lenovo, Tencent, Alibaba and Suning Overseas R&D Center.
In Silicon Valley, there are over one million sci-tech personnel from the United Sates or other countries all over the world, including nearly a thousand academicians of the National Academy of Sciences and more than 30 Nobel Prize winners.
As the Headquarters of Risfond International (San Francisco Branch) moves to Silicon Valley in San Jose, all associates of the International Department will continue to deliver on our mission of "helping Chinese enterprises to advance towards the world and foreign companies to settle down in China", and improve our global talent hunting abilities with the support of the international headhunting group composed of London, Tokyo and other international branches and search centers all over the world.
"Moving to Silicon Valley is a historical moment for Risfond and also an affirmation for our nine years of hard work", said Alex Shang, CEO of Risfond International (San Francisco Branch),
"The globalization strategy of Risfond is a new opportunity for us in global business integration, which can really help overseas enterprises solve the problem of talent scarcity though they may have enough money and dreams. As any one of our numerous clients, or as a new friend who has strategic layout of overseas business, Risfond International is your choice to achieve win-win."
Intensified overseas layout
As the globalization of Chinese enterprises accelerates, the need for high-end talents has increased significantly. Global headhunting and top international headhunters will play a key role in the talent competition.
The overseas layout of Risfond and its intensive cooperation with international business titans began in 2015, and have been continuously intensified in recent years. With its branches extended to important international cities including San Francisco, Tokyo and London, the international market layout is further accelerated.
After the Spring Festival of 2017, some foreign talents from Malaysia, Cambodia and Pakistan joined in the team of Risfond. The staff of Risfond is further internationalized. In the coming future, Risfond International will extend its headhunting business from China to Korea, India, Singapore and Canada.
Brand going out and standards coming in
Different from some enterprises whose overseas layout mainly focuses on capacity expansion or enterprise cooperation, Risfond's globalization strategy is a combination of not only capital export but also the benchmarking and introduction of international quality and international standards.
In Risfond's quality control blueprint, the greater goal is to build an internationalized high-end headhunting team and to apply professional headhunting service of advanced international standards to Risfond's service system, so as to further improve the quality of our medium-to-high-end talent search service.
"Participation in international competition is an important step in upgrading Risfond's competitiveness. And moving the San Francisco Branch to Silicon Valley is a higher requirement Risfond made to itself on the way to professionalization. In recent years, Risfond has been working hard in the high-end fields, exploring for methods and professional standards of senior talent search, continuously improving the professional images of our clients and leading the internationalization of Chinese enterprises", said Steven, Founder and CEO of Risfond Executive Search.